Together Pangea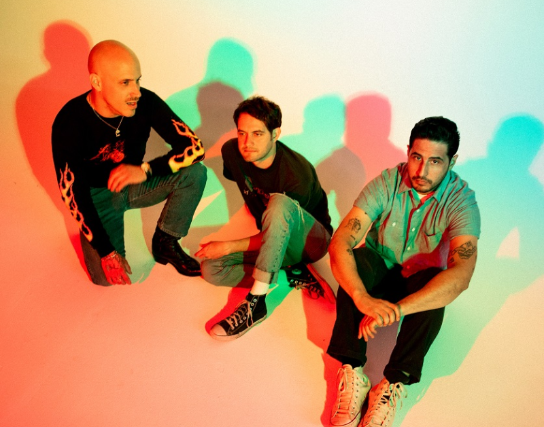 Since they began jamming back in William's Santa Clarita bedroom, Los Angeles indie band Together Pangeahave continually challenged themselves with each subsequent offering. Jelly Jam [2010] poured the gasoline, Living Dummy [2011] struck the match, and Badillac [2014] lit the fire with its revved-up nineties rock-inspired flames. Along the way, fan favorites like "Sick Shit," "Badillac," and "Offer" would rack up millions of Spotify streams, while the group received support from Consequence of Sound, Pitchfork, MTV, Stereogum, and more. Following the 2015 release of The Phage EP, produced by The Replacements' Tommy Stinson, these working class boys embarked on the journey to what would become 2017's Bulls and Roosters, which evidenced their growth as a tried-and-true rock band with just the right amount of "brattiness," as they like to say.

Together Pangea—William Keegan, Danny Bengston, and Erik Jimenez—return in 2021 having made the most of 2020's turbulence by writing and recording DYE, an upbeat, undeniable collection of hooks, anthems, and power-pop garage-rock catchiness that is unmistakably the album of their career.
Social Links
There are currently no upcoming events.