Lil Maru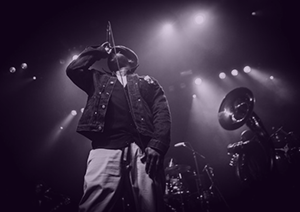 Lil Maru, whose real name is Diego Macias, is the newest face on the West Coast hip hop scene
and is steadily rising to the top
The West Coast rapper has been tactically breaking into stardom. Maru has been collaborating
with some of the hottest up and coming artists such as Lil Weirdo, 22Gfay, KMob Angel,
Moneysign $uede, Young Rich to name a few.
Lil Maru's journey into the music world began at an early age. His musical influences included
The Beatles, 50 Cent, Snoop Dogg, Lil Wayne, Drake, and Future. He also recalls growing up
with a strong admiration for the King of Pop, Michael Jackson. Being captivated and inspired by
the infectious melodies Maru took on producing beats in middle school. That same year, Maru
coined his stage name from a classmate who compared him to the infamous Naruto character
"Shikamaru".
He went on to study the creative process of making music and found his staple sound. After
snippets of his unreleased music generated a sizable buzz, Maru decided he'd turn the page and
devote himself to his artistry.
His success story begins in 2020 after several collaborative and independent tracks went viral
throughout social media. With virtually no presence on social media, his single "Change Up"
swiftly became a viral sensation in the summer of 2021. Lil Maru has followed up with several
successful songs such as "Been 2 Gone" and "On The Block" which has garnered the most
traffic to date.
By the end of 2021, Maru officially went on to sign with the record label Simple Stupid Records
(an imprint of the label Geffen / Interscope Records). He has surpassed over 30 million views
across YouTube and has been one of the most streamed artists in his lane on TikTok.
Maru has no intentions of slowing down as he gears up for a sold out tour in 2023. He continues
to drop hit singles as he strategically moves up the ladder of success. Lil Maru is right on target
to become a household name in the music industry.
There are currently no upcoming events.